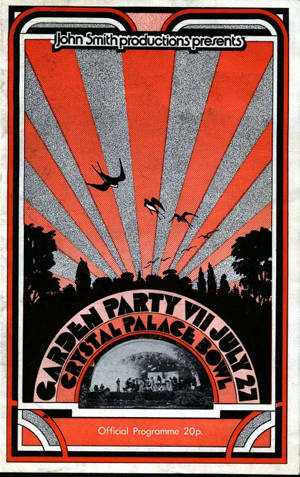 Poster from summer of 1972
The Crystal Palace Garden Party, was a yearly one day festival held in South London's Crystal Palace Park, with acts playing the Crystal Palace Bowl stage. Promoted by Harvey Goldsmith, the first concert took place in May 1971 with Pink Floyd starring in the line up. These were the heyday of the hippies and political issues were still in the front of people's minds, these rock concerts which were becoming popular around the country offered a carefree environment enjoying music and having fun, performing to people who otherwise might not get the chance to see. Tickets usually sold for between £2-5 and the day would feature several different acts.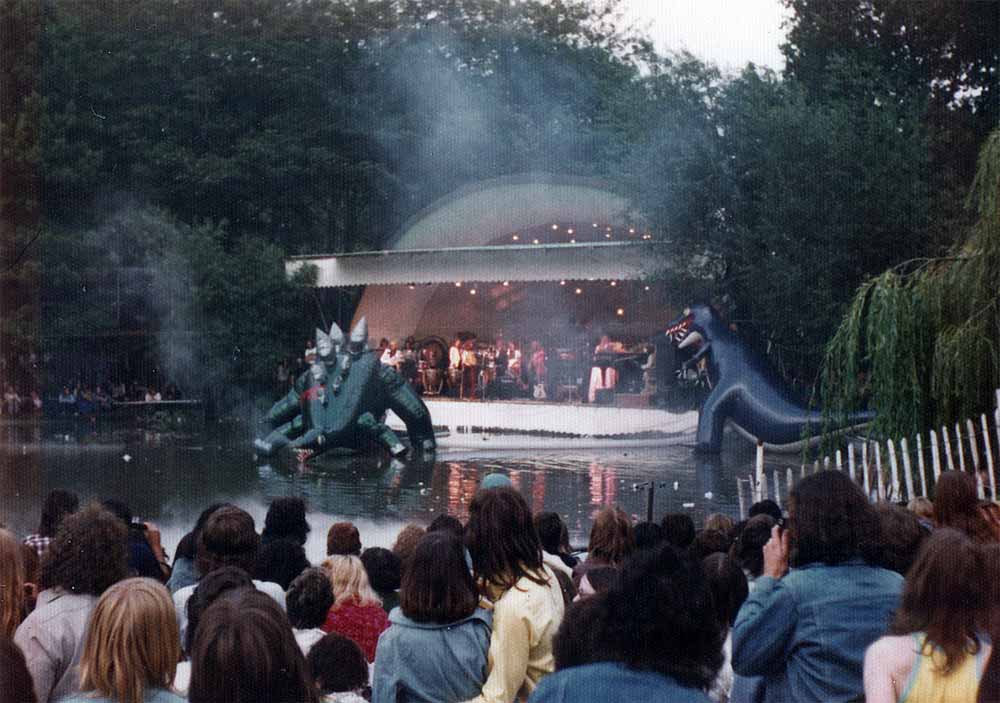 The Journey on stage in 1972
The Bowl buzzed during these concerts and I feel it's an amazing stage, tucked away in Crystal Palace park, surrounded by trees away from the palace ruins stands an open air stage with a lily pond at it's front, and as you can see from the pictures people certainly weren't afraid of getting stuck in and wet back then, it seems we've lost a lot of fun in these days of health and safety and red tape.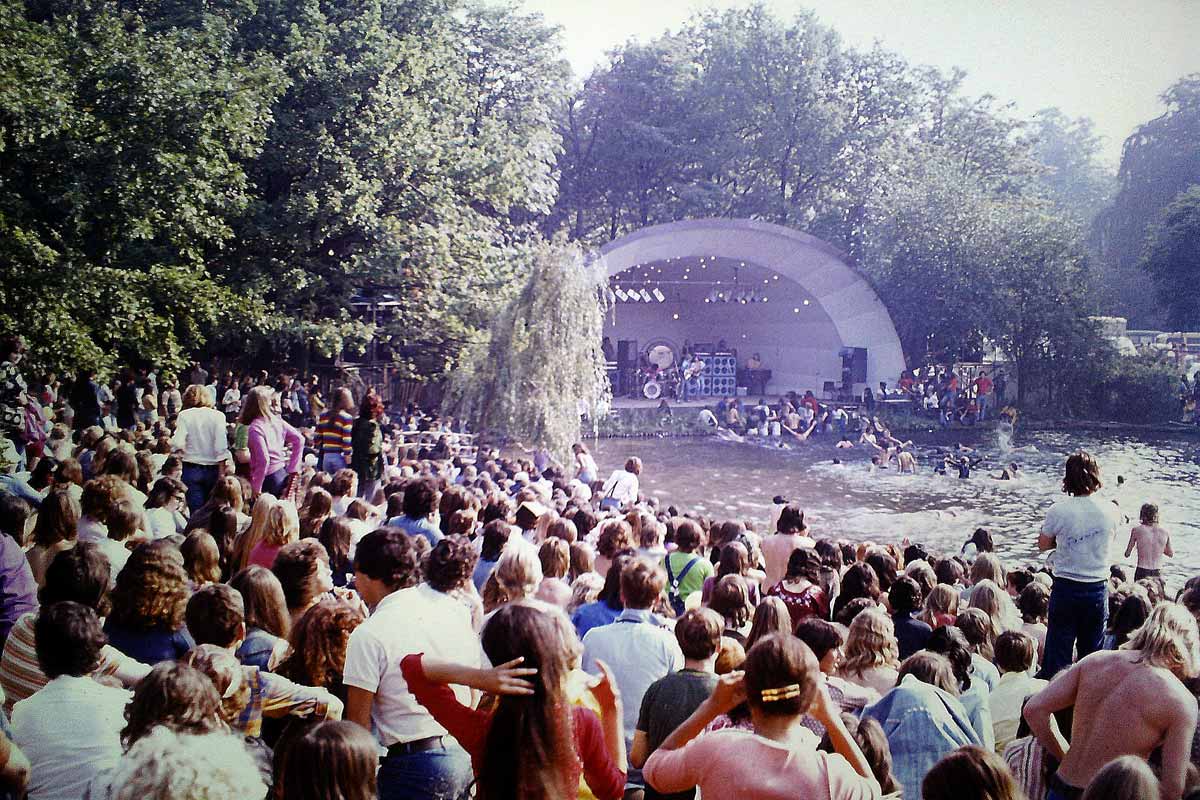 1973 with headline act James Taylor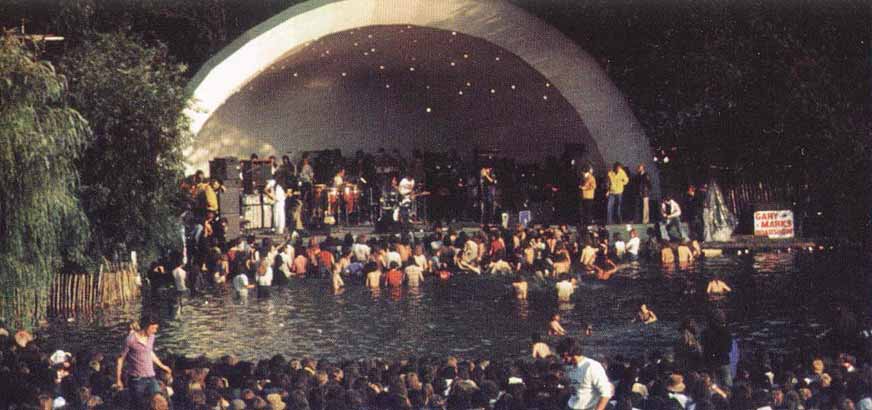 Eric Clapton performs at the Concert Bowl in 1976
The concerts were packed with thousands of visitors from old to young lining the banks of the pond and who were treated to the sounds of music legends such as Eric Clapton and Elton John. This was a festival that would see much of the youth across South London flock to. I can only imagine the excitement that would have been in the air around Crystal Palace when the musicians would arrive, you only need to look at the pictures to see. I also love the fact that it was called 'Garden Party' as it creates the sense of all getting together, for a fun filled family day of music and partying, definitely an attitude we can relate to the 70s and one that is more rare to see these days.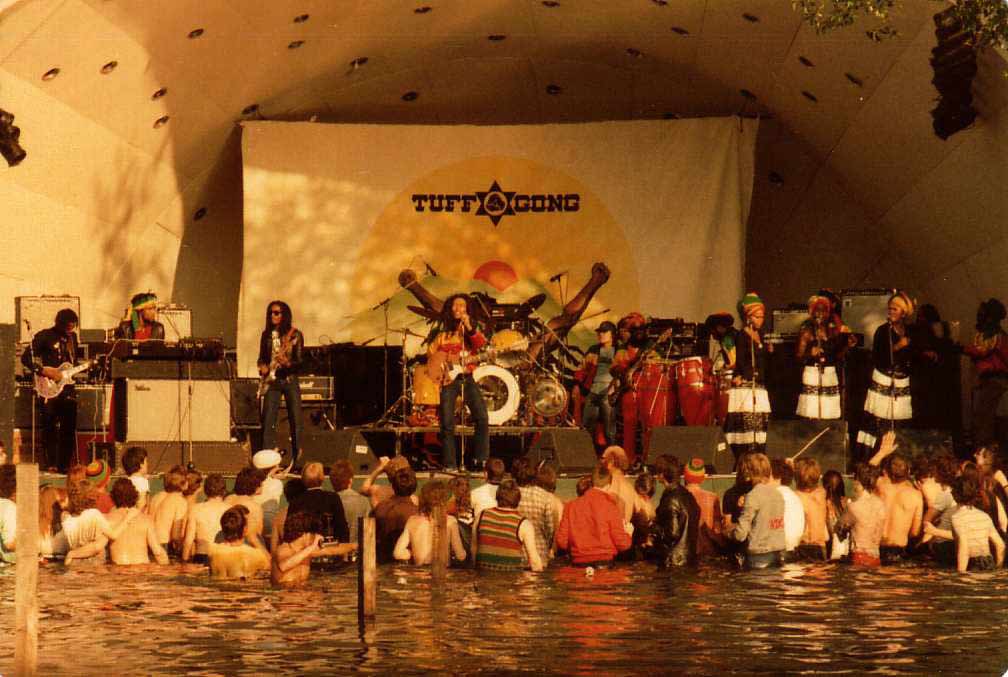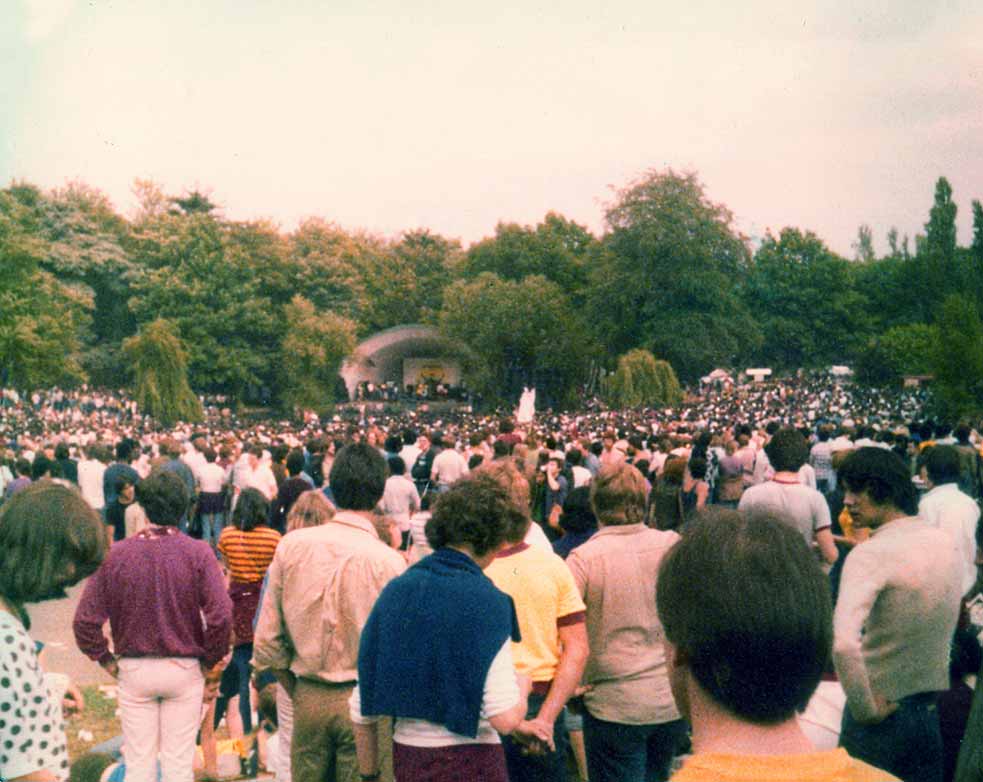 Bob Marley performing in 1980
Bob Marley was the last major concert held at the Bowl following the Garden Parties in 1980.
It saddens and angers me a little too, that such a wonderful venue isn't being used despite the large encouragement and pleas from locals who have a need for more accessible entertainment in London in general. The Bowl now rarely gets to entertain crowds, with less than a handful of artists performing on its stage in the last decade, which included Coldplay and Sex Pistols and these were usually only last minute decisions or because they couldn't get anywhere else. This venue would be perfect for bringing back a local annual festival to and new visitors to the area, it just has to be shown that it can be done and I hope this post has inspired some of you of exactly that.
Make festivals how they used to be.
And make South of the river buzzing again :)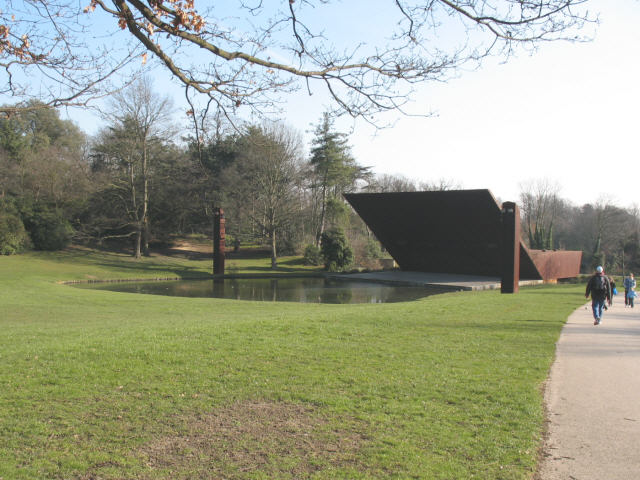 Today how the new Concert Platform looks